New Generation of Electrical Heating Solutions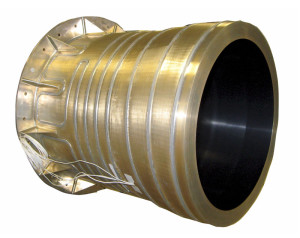 THERMOCOAX is the European leader for onboard heating systems. We provide heating cables for heating management systems on large satellites like satcoms. These heating elements work at 100 Volts for the new generation of satellites as well as 50 Volts . We provide innovative heating systems on heat pipes, fuel pipes, valves, multispectral cameras and spectrometers on rovers for sample analyses.
The major advantage of working with THERMOCOAX's heating systems is the full traceability of the heating cable. This heating cable is manufactured in-house with full traceability of raw materials and cable batch. We operate thermal cycling on 100% of the heating elements to demonstrate they are perfectly designed for the long-term usage in space.
The high technology of our mineral-insulated heating cable provides heating solutions that are highly integrable. The diameter of heating cable is typically from 1 mm to 2 mm with 2 identical and independent heating coils inside for redundancy.
Heating system applications
On valves & actuactors
For shunt resistors, to dump excess power
To keep constant the structural heating temperature
Maintain temperature of electronic components
For spectrometer analysis
Start up heat pipes
 Heating system key parameters :
Temperature range : -55 to 950°C
 Withstands up to 1600°C with platinum sheath
Up to 200 Watts at 100 Volts
Up to 6 W/cm²
Redundancy with 2 independent coils
Insulator MgO
Heater diameter 1 to 2mm
Bending radius 3 times the diameter
Cold end design
Insulation resistance >100 MΩ/100V
 100% batch control of heating cable
15 years experience on satellites and space probes
Heating system expertise :
Heating systems on multispectral camera for Venus satellite
Heating systems in spectrometers in Rover CURIOSITY
Pyrolyser heating system of Cassini–Huygens mission
Heating system on chemical thrusters
Eurostar Satcom platform
European Scientific mission