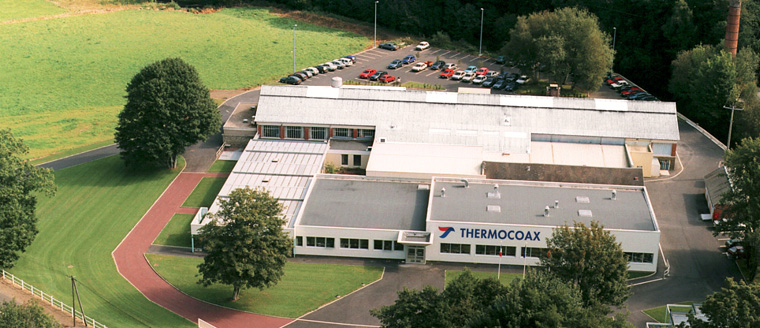 THERMOCOAX company was created in Suresnes FRANCE, in 1957, by PHILIPS ELECTRONICS, under the name SODERN (Société Anonyme d'Etudes & Réalisations Nucléaires) to market THERMOCOAX branded products to the Nuclear industry.
Our unique cable manufacturing plant was opened in 1962 in Normandy.
In 1982, the company was renamed THERMOCOAX.
In the early 90's, in addition to the Nuclear market, we developed our first solutions fully dedicated to the ADS (Aeronautics, Defence & Space) market.
In 1998, THERMOCOAX became an independent company and decided to expand its business to new additional high tech market divisions : Semiconductors, Analytical and Power Generation (Turbines) were created.
In 2012, THERMOCOAX bought the ISOPAD brand, whose products are complmentary to ours, from Tyco Thermal Controls GmbH.